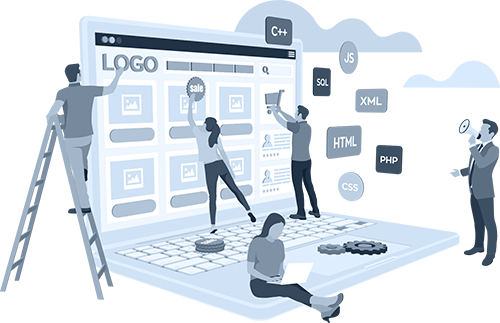 Web Application Development
From web based services and public portals to customer self service websites and internal intranets; web based applications require a unique combination of skills and experiences including: website design, software programming, database development, system management and more.
From initial concept through to deployment, we have the resources, experience and expertise required to ensure a successful project. And with over 20 years of experience and hundreds of successfully launched applications, we can develop and deliver your next web or cloud based application.
Flexible. Accessible. User Friendly.
Examples of Web Applications

Client Portals

Employee Portals

Internal Portals

Industry Portals

Online Sales and Orders

Online Quote Request

Online Service Request

Online Customer Service and Support

Online Consulting and Assessment

Online Scheduling

Online Bill Payment

Online Client Account Access

Online Forms and Records

Online Reports and Statements

Online Training and Testing
Online Newsletter

Online Live Chat
Online File Management

Online Resources Library

Custom Functions/Features
Web Application Experience and Expertise